It's that time again to profile a classic Hollywood star by briefly looking at 4 of their films. Today's centerpiece is Archibald Leach more commonly remembered as Cary Grant, the suave, debonair, screwball extraordinaire who groomed himself into one of Hollywood's preeminent leading men.
He's rude and obnoxious and yet something about him makes it hard for Katharine Hepburn to say no to her old beau even as he tries to scandalize her latest marriage. The dynamics between Grant, Hepburn, and Stewart are what you dream for with such a pairing. While you're at it, Bringing Up Baby is a must.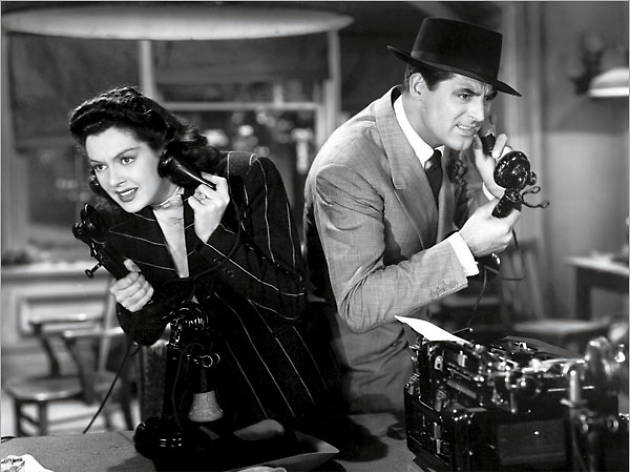 This is a true Cary Grant tour de force as he whizzes through the newsroom sparring with his old matrimonial partner in crime Rosalind Russell. Their verbal jousts are truly frenetic poetry, and the turbulence they churn up is some of the best conflict any screwball comedy was ever blessed with. The Awful Truth and The Favorite Wife with Irene Dunne are swell as well.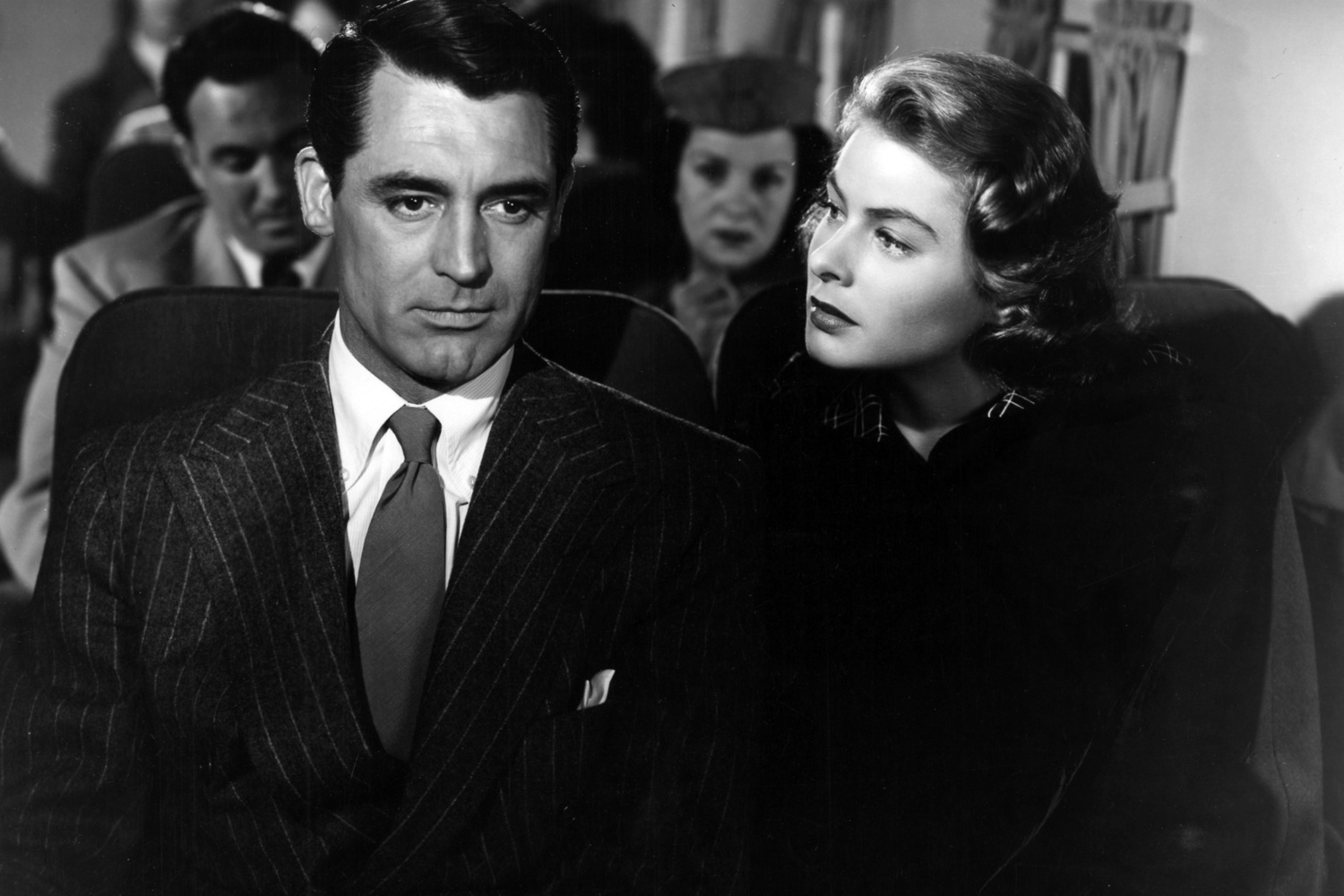 He's always a bit of a debonair or lovable cad. In this one there's no pretense. As the callous government agent Devlin, he makes Ingrid Bergman cry. This total revision of his persona is powerful, and it would lay the groundwork for one of the great Hitchcock movies. Not only that, their amorous kiss fest would slyly obliterate Hollywood convention.
What makes him so great in North By Northwest is how ordinary and amicable his Roger Thornhill is only to be thrown pell-mell into a cross-country murder plot. The advertising exec finds himself fleeing from the authorities and the perpetrators in this delightful man-on-the-run pulse-pounder.
Worth Watching:
Holiday, Only Angels Have Wings, Gunga Din, Suspicion, Talk of The Town, The Bishop's Wife, People Will Talk, To Catch a Thief, An Affair to Remember, Indiscreet, Charade, and many more!