I'm back at it again with a new Beginner's Guide where we take a famous person and make their lengthy career manageable by picking 4 films to watch in order to get your feet wet. Here's a jumping-off point for Katharine Hepburn.
I make a point of not quantifying actors by how many awards they've won. Still, she did win 4 Oscars! There's little else to say. She was a gem.
Little Women (1933)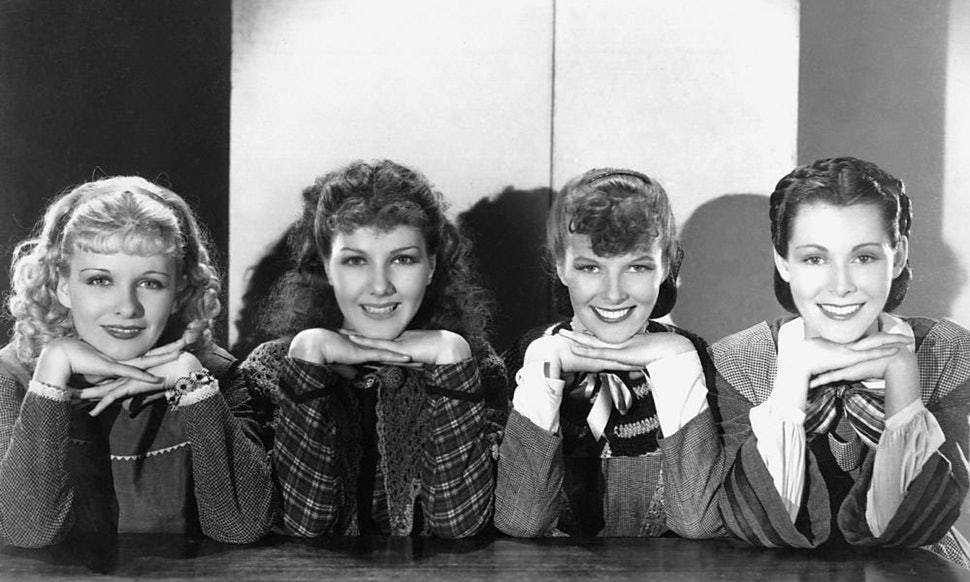 I'm partial to this film because Hepburn exudes all the attributes of Jo March for me. The cast is a fine array of young talent and if you have any attachment to Louisa May Alcott's material, it's hard not to appreciate the antiquated candor of this one.
Philadelphia Story (1940)
It's almost old-hat to mention Katharine Hepburn was considered "Box Office Poison" at this time in her career (after "failures" like Bringing Up Baby and Holiday). So, of course, I mention it. But Philadelphia Story reestablished her and to this day remains one of her finest vehicles. With director George Cukor, James Stewart, Cary Grant, and Ruth Hussey, what could go wrong?
The African Queen (1951)
Bogart and Hepburn. It's about as indelible a pair as you can get onscreen. They hardly disappoint in this character piece by John Huston setting the two seafarers off on a conflict-filled adventure through the swamps aboard the titular vessel. As a side note, it's rather reminiscent of Heaven Knows, Mr. Allison featuring two other luminaries.
Guess Who's Coming to Dinner (1967)
It's as much an ending as a beginning. Hepburn was well-known for her on and off-screen romances with Spencer Tracy who was deathly ill. This film would be his last and capped off a partnership that included the likes of Woman of The Year and Adam's Rib (On second thought, go watch this!). There's so much history there and they work wonders together one final time.
Worth Watching:
Stage Door, Summertime, The Lion in Winter, On Golden Pond, and so many more!