We continue our series chronicling the career of classic Hollywood stars with 4 films. This week our subject is Teresa Wright a genial actress with a high degree of success throughout the 1940s at MGM.
If memory serves, she remains the only performer to have received Oscar nominations for her first three roles. Her later career stalled mostly impart to her willingness to challenge the rigid structures of the studio system.
Without further ado, let's take a closer look at the often unsung talent of Teresa Wright!
The Little Foxes (1941)
What an auspicious way to begin a film career not only playing opposite Bette Davis but being directed by William Wyler in a spectacular ensemble including Herbert Marshall and Dan Duryea. Wright more than substantiates her reputation as a wholesome ingenue amid an otherwise treacherous menagerie. Mrs. Miniver would do much the same to uphold her image.
There's not a better choice to play Eleanor the wife of the Iron Horse, Yankee legend, and ALS casualty Lou Gehrig. The chemistry between Wright and Gary Cooper is genial and playful from the beginning. This is what makes the hardship even more devastating. In her lady years, I heard Wright was quite the avid Yankees fan, and after this film you can see why.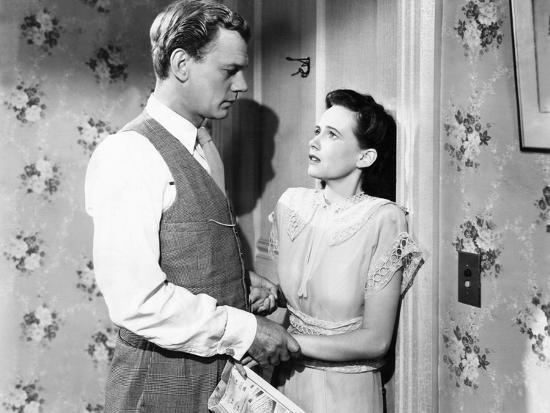 This is arguably the pinnacle of Teresa Wright's career pairing her with Alfred Hitchcock and giving her top billing across from Joseph Cotten as her treacherous uncle and namesake Charlie. It's the height of rural noir where the darkness of the outside world seeps into idyllic Santa Rosa as the wanted widow murderer seeks refuge. Her own is quickly thrown into jeopardy when he begins to suspect she knows…
If I'm correct, this is the film that first introduced me to Teresa Wright, and I was immediately smitten with her charms as the grown daughter of Myrna Loy and Frederic March. She finds herself caught up in a romance with a returning G.I. stuck in a loveless marriage (Dana Andrews). What makes it so powerful is the fact this is only one relationship in the patchwork William Wyler creates out of the Boone City community.
Worth Watching:
Mrs. Miniver, Pursued, The Men