In our ongoing series of beginner's guides for up-and-coming classic movie enthusiasts, we thought it would be well worth it to acknowledge one of Hollywood's larger-than-life directors in John Huston.
Before starting out as a screenwriter, he galvanized his reputation collaborating with Humphrey Bogart and simultaneously helping shape the genre that would ultimately be labeled "film noir" by the French. His own career proved the film industry could be a family affair as he worked with both his father, Walter Huston and then his daughter, Angelica Huston, at the bookend of his own career.
Here are 4 of his most iconic films:
Based on Dashiell Hammett's indelible private eye, Huston's Maltese Falcon is singular in its own right and it had to be. Not only was there the source material, but also an earlier film version. While Humphrey Bogart has none of the protagonist's written characteristics, it's immaterial. In a perceptive stroke, Huston pulled prose from the novel while creating taut, atmospheric, highly choreographed visuals to augment the performances. Consider Key Largo or The Asphalt Jungle for more noir thrills.
One could easily argue it was John Huston who helped usher in a groundbreaking generation of on-location shooting in a more mobile post-war Hollywood. Armed with two dynamic performances from Bogart and his chipper father Walter Huston, this epochal story of greed is an absorbing drama about the souring of humanity. It's doesn't need no stinkin' badge to prove it either.
Whether or not it feels like a departure for John Huston (Beat the Devil or Heaven Knowns, Mr. Allision could be considered the same), The African Queen is a stellar adventure piece bolstered by two of the most inimitable players: Humphrey Bogart and Katharine Hepburn. Carving through the jungles makes fast friends of the two great giants of Classic Hollywood, and Huston makes it a gripping time at the movies.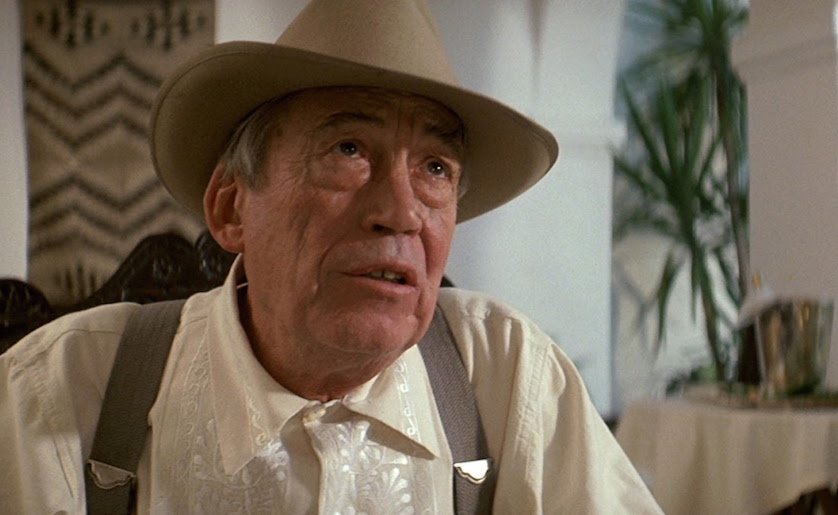 Many will probably note John Huston did not direct Chinatown. For some of his contemporary work behind the camera, consider Fat City or The Man Who Would Be King. However, his beguiling performance as Noah Cross, in one of the preeminent neo-noirs, is too good a turn to pass up in this acknowledgment. Despite the palpable charm, he undermines it with a deliciously despicable underbelly — much like 1930s Los Angeles.
Worth Watching
Jezebel, High Sierra, Sergeant York, The Killers, The Red Badge of Courage, Moby Dick, The Misfits, Night of the Iguana, **The Other Side of The Wind, Wise Blood, Prizzi's Honor, The Dead, etc.