With this ongoing series, our goal is to help people who are new to classic movies, get a foothold. To make it easy, we give you 4 representative choices and then some supplementary options.
Sadly, with the passing of Kirk Douglas earlier this week at 103 years of age, it seemed apropos to tackle his career for those who might be interested. There are so many great movies to choose from, spanning the decades, but we'll give it our best shot.
Kirk Douglas had so many stellar early supporting roles in noir: Strange Love Martha Ivers, Out of The Past, I Walk Alone are all memorable. However, Champion was Kirk Douglas's big break channeling his trademark intensity into the ring as an overzealous fighter. It would set the tone and help shape his growing reputation in Hollywood.
Despite all the glitz and glam to go with a Hollywood storyline, Kirk Douglas is as blistering as ever. Like Sunset Boulevard or In a Lonely Place, it shows another side of the industry and Douglas and Lana Turner deliver some of the most memorable performances of their careers in this Vincente Minnelli drama. That's saying something if you consider Kirk's work in Detective Story and Ace in The Hole around the same time.
Paths of Glory (1957)
Paths of Glory stands as one of the great wars films for the very reason it runs counter to many of the narratives we know well. At the core of this Stanley Kubrick WWI piece is Douglas as a man caught in the middle of the insanity of war, in this case, perpetrated by his own superiors. If you want more conventional entertainment there's also Gunfight at The O.K. Corral (1957) highlighting Douglas's longtime screen partnership with Burt Lancaster.
Spartacus (1960)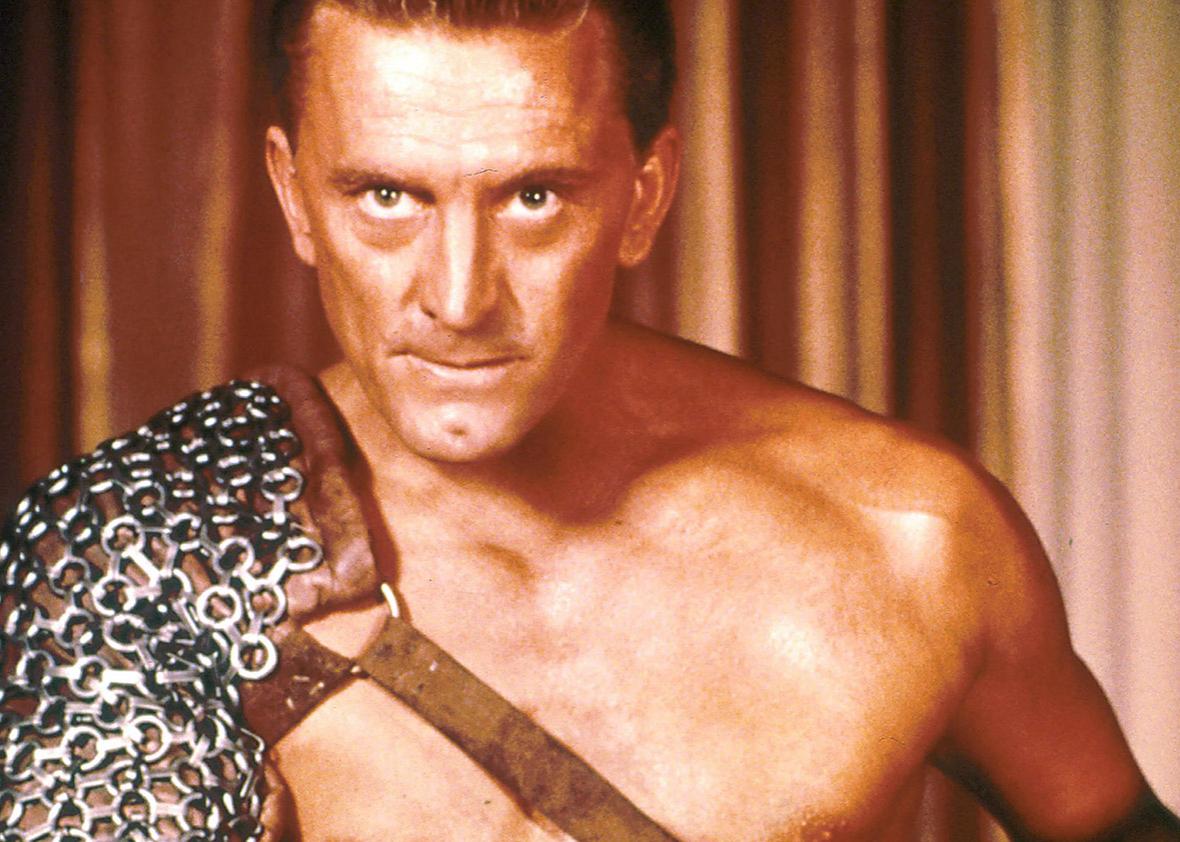 Spartacus is arguably the tentpole of Kirk Douglas's entire career, and it has the epic spectacle of sword and sandal epics of the era with Douglas anchoring the action with his typical dimpled charisma opposite Jean Simmons. Behind the scenes, the picture would prove to be a watershed for unofficially ending the Hollywood Blacklist by openly crediting ostracized writer Dalton Trumbo. It's one of Douglas's great moral triumphs as a Hollywood producer.
Worth Watching
A Letter to Three Wives, 20,000 Leagues Under the Sea, Man Without a Star, Lust for Life, Last Train from Gun Hill, Lonely are The Brave, Seven Days in May, etc.